How to Choose a Business Gas Card
Not all fuel cards are the same, particularly if you have multiple vehicles for your small business, or even a fleet of vehicles. The more vehicles you must fill up, the more money you could potentially save by choosing the best gas station credit card for your particular situation. 
Determine Where Your Drivers Fill Up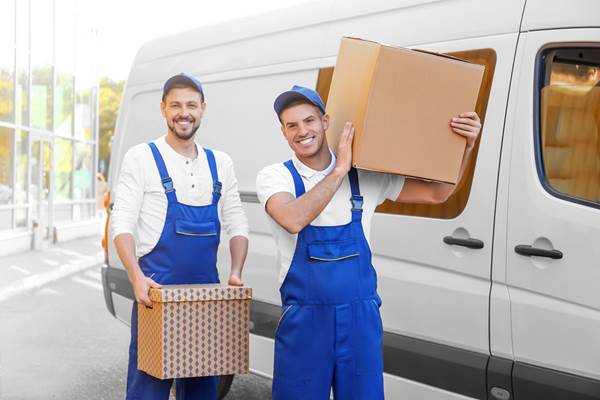 The first issue you must consider is whether your business vehicles are typically filled up fairly close to home, or whether your fleet drivers travel a significant distance for work purposes. You want to make sure that the business gas card you choose can be used at the widest array of gas stations, allowing drivers to choose the lowest-priced station, and fill up no matter where they are. When employees burn up extra fuel and valuable time finding a gas station that will take their card, you may not actually be saving any money.

Consider Customer Service 
Next, you want to consider customer service. Typically, we never think of whether the customer service of a business is good until we actually need to speak to a customer service representative.
If your fuel card's customer service department is difficult to get in touch with, or the people you speak with are unhelpful or unfriendly, you could question your choice of cards down the line. Go on line and check out some reviews from real people to see how the companies you are considering actually do in the customer service department.     

Examine Account Management Options
If having a mobile app for your business gas card card is important, then make sure your chosen company offers this service. Not all companies do, although more and more are providing this service. A mobile app allows you to monitor your card status, purchase activity and credit line while on the road, and many mobile apps also help you find the closest station, the cheapest prices, and those stations which offer specialty fuels. 
In addition to a mobile app, you will want easy online tools which allow you to set spending limits, pay online, view past invoices, and activate or deactivate a specific card. It is also important to be able to view all fuel transactions online, since receipts can-and do—get lost on a regular basis. 
Fleet Options 
Price is more of a consideration for fleets than for a single driver, since the price you see at the pump may not be what you get with your fuel card purchases. You may be able to batch your fuel purchases, receiving volume-based pricing. While this could certainly save money, there might be additional requirements or fees, so make sure you read the fine print. 
Finally, do not forget about security. Some fleet fuel cards allow you to attach a unique identification number to each driver in your business. This allows you to more easily manage a lost or stolen card as well as to track any unauthorized spending.  If you are dealing with a fleet of vehicles, you are well aware that fuel consumption can be one of your greatest ongoing expenses, so choose your card carefully.   
Selecting a Business Gas Card
There are quite a few players in the business gas card industry, but the ones listed below are the major players. 

FleetcardsUSA
Fleetcards USA could be a good choice for small to medium-sized fleets. This is a MasterCard-backed product, meaning it is widely accepted. Plus, you'll get "the best in fleet maintenance savings programs that goes beyond the gas station" with FleetcardsUSA. The program also offers real-time reporting as well as updates and alerts to keep you informed of driver purchases, avoiding potential fraud. Some of the brands they carry are: 
Fuelman – Features wholesale-based pricing as well as special discount programs. In particular, the Fuelman Commercial Advantage Fleet Card is a good choice for businesses with large fleets or mixed fleets, allowing your business to save up to 10 cents per gallon, and offering customizable card limits which can help prevent unauthorized purchases. Fuelman is accepted at more than 50,000 locations across the nation. 


BP – You can save up to six cents per gallon on gas at BP and Amoco branded locations across the United States. 


ARCO – accepted at about 1500 locations across the nation, plus you can save money on gas through the company's Top Tier program.


CEFCO – these business gas cards are accepted at CEFCO's 230 locations as well as anywhere Mastercard is accepted. You can earn up to 6 cents per gallon, plus benefit from individual card control and online account management. 


Universal – accepted at nearly 160,000 gas locations nationwide and 400,000 maintenance locations. 


Speedway – accepted any place that accepts MasterCard. If you fuel up at one of the 2,700 Speedway locations across the country, you can earn up to 5¢ per gallon. 


Comdata – They offer business gas cards for the construction and contractor industry, fleet cards with wholesale-based pricing, as well as a universal MasterCard offering fuel discounts at over 20,000 locations nationwide, plus 5% on maintenance at Firestone and Tires Plus retail locations. 


Casey's – accepted at more than 2,000 Casey's General Store locations as well as any location that accepts MasterCard. When filling up at Casey's General Stores, you can save up to .06 cents per gallon.
Wex Inc.
Wex Fleet Cards are designed to provide fuel management solutions for both small businesses and large fleets. The small business gas cards come with automatic expense reporting and are accepted at over 45,000 locations across the US. You can control employee spending, earn rebates on fuel purchases and access your account with the mobile app.   
If you have a large fleet, vehicles can fuel up at over 160,000 fuel retailers nationwide. The Wex Fuel Management System gives you data analytics and the option of GPS tracking to help you improve your bottom line. Wex even offers options for government fleets and over-the-road trucking companies. 
Shell Fleet Solutions 
Shell Fleet Solutions offers a variety of cards to suit your individual business, with access to more than 14,000 Shell stations. You can also choose a card option which allows acceptance at a whopping 95 percent of all U.S. fueling stations. You can easily set limits on what, when and how much can be purchased, you can view built-in reports which detail all aspects of your fleet's fueling activity, and you can activate, suspend or terminate cards using online and mobile tools. Shell offers rebates up to .06 cents per gallon, as well as discounts at participating Jiffy Lube locations.  
What to Consider Before Choosing
While these are the major fuel cards, you might also choose a Valero, ExxonMobil, Chevron or Gulf fuel card, depending on your location and access to the stations. In the end, your business gas card should fit your individual needs as closely as possible while saving you the most money.  
Related: