How to Choose the Best Gas Card
Gas prices tend to fluctuate with the price of crude oil and the changing seasons. But if you choose the best gas card for your circumstances, it can help you save up to 5% at the pump. 
Reasons to Get a Gas Credit Card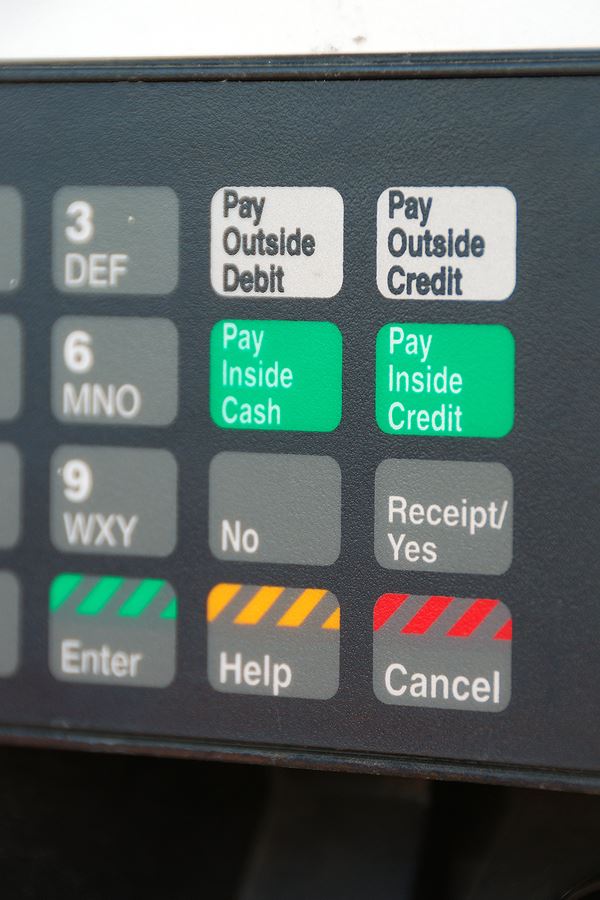 According to government statistics (1), Americans pump over 390 million gallons of gasoline on any given day. This translates to over one gallon per day for every man, woman and child in the country, costing the typical household roughly $3,000 per year on gasoline alone. Unfortunately, many people find themselves at the end of the month with no money left to fill up the tank until payday rolls around.   
So whether you actually need a gas credit card, or would like to have one to build your credit, or to accrue cash back offers, it could be time to consider applying for a gas credit card. But which one? How do you choose the very best gas credit card for your individual situation? 
Types of Gas Credit Cards
There are two general types of gas cards: gas station rebate cards and credit cards that offer gas rewards. If you frequent a certain gasoline station often, you might consider using a charge card that offers the best rebates on purchases from that specific company. If you tend to fill up at whichever station is most convenient, one of the more general cards offering rewards on gas purchases might be a better option.   
Gas Rewards Cards: Gas reward cards offer rewards no matter where you get your gas. These types of credit cards carry the Visa, Mastercard, Discover, or American Express logo. The rewards on these cards are generally designed as a percentage off your gas purchase or as a cash back bonus. Plus, these types of cards can be used for other purchases, which can also earn you more rewards.   
Station Specific Cards: Major oil companies such as Exxon, Mobil, BP, and Shell offer gas credit cards. These cards are typically affiliated with certain gas stations and offer consumers a discount off each gallon of gas purchased at their station. Plus, they can be tailored to individuals or businesses with multiple vehicles. While most of these cards don't have an annual fee, you need to watch out for high interest rates, which usually are more than 20 percent. And in most cases, an oil company card will only be accepted at specific gas stations. 
Choosing a Gas Credit Card
Your best option is to get a card that offers a good interest rate, gives rebates not only on your gas purchases but other items as well, and has the best terms. When you're reading through the terms, be sure to determine whether there will be an annual fee, how long the grace period is before interest is charged, what types of penalties and default rates there are, and anything else that will drive up your balance.   
At the time of this article, the gas cards listed below charge no annual fee and give consumers the most bang for their buck. There are other cards that offer rebates and rewards on gas purchase, but most charge an annual fee. It would take a lot of gas rebates to make up for what you would spend on the annual fee (typically $80 or more). 
Overall Best Gas Card 
If you have good to excellent credit and are primarily interested in gas rewards, consider the Bank of America Cash Rewards Card. This card has no annual fee and an interest rate between 15.24% and 25.24%. With this card, you will earn 3% cash back on gas and 2 percent cash back for grocery store and wholesale club purchases on the first $2500 spent each quarter. And all other purchases earn 1%. 

Best Gas Card for Businesses 
The Chase Ink Business Cash Credit Card is the best card for those with business gas expenses. The Ink Card has no annual fee, although to be approved, your credit must be almost stellar. The interest rate on the Ink Card is between 15.24% and 21.24%. And new cardholders who spend $3,000 within the first three months will enjoy a $500 cash back bonus. 

Best for Less than Perfect Credit 
For cash back on gas purchases, consider the Discover it Secured Card. With no annual fee and a 24.99% interest rate, even those with limited or less-than-perfect credit stand a chance of being approved for this card. Cardholders earn 2 percent cash back on all gas station and restaurant purchases. 

Best Gas Card for Retirees 
If you're a member of AARP, consider the AARP Credit Card from Chase with no annual fee, and an interest rate between 18.24% and 24.99%. Cardholders will receive 3 percent cash back on all gas station and restaurant purchases. After spending $500 in the first three months, you will receive a $100 cash back bonus. 

For Wholesale Store Memberships 
Costco Anywhere Visa Card by Citi is a great choice if you are a Costco member. No annual fee and an interest rate of 17.24% make this an attractive option for those with very good credit. You can earn 4% cash back on gas purchases (for your first $7,000 spent annually on gas), 3% cash back for travel and dining out, and 2% cash back at all Costco stores. Earned rewards are distributed annually in February.

Best Gas Station Credit Card
If you frequent Exxon or Mobil gas stations on a regular basis, the ExxonMobil Smart Card offers 6 cents per gallon off on your gas purchases. The card has no annual fee, but the interest rate is almost 27%. Not only can you use it for gas, but it can be used for non-fuel purchases at participating locations. To make the most of this card, you'll need to pay your balance off each month.  But it's a great card if you want to track your fuel purchases and it's accepted at over 11,000 locations. 

For Military Families 
USAA® Cashback Rewards Plus American Express® Card. With no annual fee, this card offers up to 5% cash back (on the first $3,000 spent per year on gas and military base purchases, then it drops to 1%). It has a reasonable APR that varies between 13.90% - 27.90%. These cards are offered to active and former military personnel and their eligible family members. 

For Rewards on Everything 
The Chase Freedom® is a great card in that it has no annual fee and offers 5% cash back on purchase in categories that rotate quarterly.  It also earns 1% cash back on all other purchases. To take advantage of the 5% cash back bonuses, you'll need to activate that category before it expires. It offers a 0% introductory rate for 15 months, followed by the regular APR of 16.99% to 25.74% variable. You'll need good to excellent credit to qualify for this card. 

What to Consider Before Choosing
While the oil company gas cards are overall a good choice, you will likely get more value with general rewards credit card - and you will be able to buy gas at any service station. For heavy drivers, the reward programs can really pay off, so aim to earn at least 3 percent back on every dollar you spend at the gas pump. Choose your card carefully, based on your individual buying habits. 
Related:
References: 
1. U.S. Energy Information Administration - US Gasoline Consumption